Enjoy mountain views from easy-to-build lot.
This property offers a very gentle (near-level) slope to build your new home on. Take in the mountain views and enjoy an abundance of peace & quiet all year! These 1.5 acres are only $49,900.
More Details
×
MLS#:

45282

Price:

$49,900

Acreage:

1.50

Click for

Plat Map

Taxes/Year:

$106.72/2021

POA/HOA:

$350 annually

Click for

Protective Covenants

Address:

0 Creekside Cir

City:

Rutherfordton, NC 28139

In City Limits:

No
Legal Description:
County:

Rutherford

Subdivision:

Clearwater Creek

Lot/Unit:

98

Block/Section/Phase:

6

Plat Book/Slide:

26

Page(s):

204

Property PIN:

1639169

Map/Blk/Lot:

284/1/117

Deed Book/Page:

883/317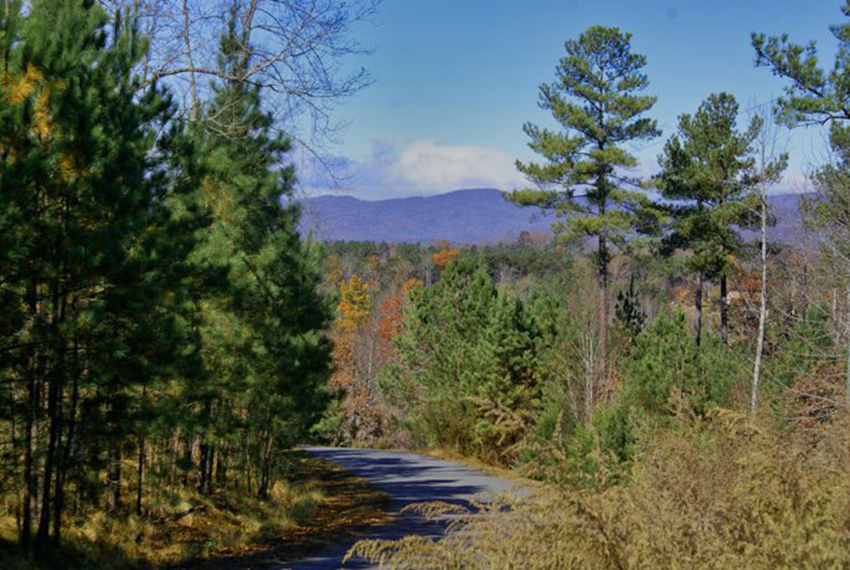 Imagine a flat plane (like a sheet of paper, a sheet of plywood). Now tilt it where the right side is a bit higher, and tilt it again where the front edge is higher (or the back edge is lower). Two slopes, both gentle. That is a good approximation of how this lot lays. Easy to build on, but right now it is so full of young trees, it's actually difficult to walk on. The trees are young enough to easily take when you are ready to build, but you could also leave the ones surrounding the home site and have great deal of privacy.
This photo was taken standing on the parcel, which has a gentle fall matching the paved road. Enjoy the view, create a garden, cozy up in privacy or display your masterpiece with dramatic landscaping. Whenever you are ready (no time constraints) this will be an easy build for your contractor.
---
Being located in the foothills offers easy, practical living - this land is just a five-minute drive into town. Clearwater Creek is quiet - only three miles north of the county seat of Rutherfordton - and with low dues of only $350/yr, the gated community offers security and peace of mind. There's so much convenience, ease of access, beautiful views, clean air and water... It's all waiting for you!
Lake Lure Land & Cabins offer land, cabins and homes for sale in western North Carolina, located on the eastern slopes of the Blue Ridge Mountains. Come visit this beautiful area! Call Dan Hoffman at 828-289-6885.